Welcome To Our Home Page
Hello:

First I would like to introduce ourselves to you. My name is Frederick Wall (Rick) and my partner is Larry Joy. We reside in Hattiesburg Mississippi.

We met in Glendale California in July 1970 and have travelled extensively over the United States while developing many Hobbies and Interests.

I am an Accountant, Computer Buff, Published Poet, Carpenter, Musician, Singer, and Cook. I love Country Music and Country Gospel, I also play the Guitar and sing all the old time music. I was born November 22, 1941. I was born in Edgewood Maryland and raised in Maryland and Washington D.C. I am 5' 7" tall brown hair and brown eyes, 125 lbs and 30 inch waist and I am Native American (Cherokee Indian).

I am currently involved in Wine and Beer making hobby and I like to give lessons in the art of making wines. I have just started my Homebrew and Wine Supply Business and hope to eventually have a web site on the Internet so that I can take and fill orders and answer questions regarding Wine-making.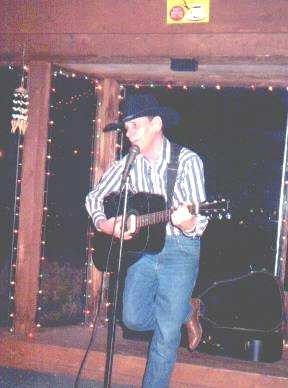 My Partner in This 32 Year Relationship
Hello Everybody:

My name is Larry Joy I was born in Seattle Washington on April 12, 1942. I am 6' 1" tall, 150 lbs, Grey hair, Blue eyes, 32 inch waist I am of Swedish and English decent. I am in Retail Sales and enjoy dealing with the public, however I am a very shy sort of guy. I love reading Science Fiction books and watching television in my spare time.

My main hobby is helping Rick in his Wine making efforts (So far he has been doing a very good job of it) Another one of my hobbies has been yard sales and antique and collectibles, I love to go rummaging thru other peoples discards just to see what I can find. You know the old saying "One mans junk is another mans treasure".

I love Flowers and trying to raise them, but most of all I think I do best with Roses so everybody says.

I love to sing with Rick a lot of the Gospel songs old time songs that is and my favorite song is "In The Garden".

Send Email To: ricky69rc@yahoo.com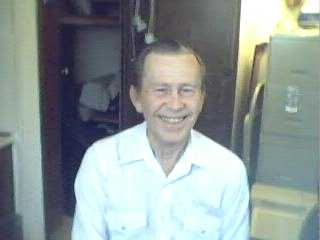 Larry at Home Relaxing
As you can tell I am not used to having pictures taken of me. (I grin too much)
Send Email To: lfjn269@yahoo.com